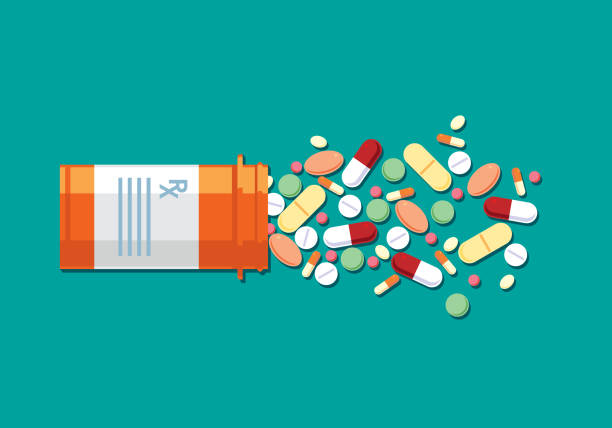 PrEP stands for Pre-Exposure Prophylaxis, which are drugs used to prevent HIV infection in HIV-negative people who are at high risk of contracting the virus. The FDA has authorized PrEP, which has been found to be both safe and effective in preventing HIV infection. PrEP is a daily pill that can prevent HIV infection by up to 99 percent.
Sed ut perspiciatis unde omnis iste natus error voluptatem accusantium doloremque laudantium, totam rem aperiam, eaque ipsa quae ab illo inventore veritatis et quasi architecto beatae vitae dicta sunttings explicabo. Nemo enim ipsam voluptatem quia voluptas sittings aspernatur auting odit aut fugit, sed quia consequuntur magni dolores eos qui ratione.
Anyone who has a sexual partner with HIV (particularly if the partner's viral load is unknown or detectable)
Have been involved in unprotected sex.
Have been diagnosed with STD recently.
Have a HIV positive injection partner with whom needles or syringes might have been shared while injecting drugs.
Have been prescribed PEP and have been on it.
Have completed many courses on PEP yet indulge in risky behaviors.
Even adolescents who are at a risk of getting HIV through sex or injection drug use can be on PrEP
You can start PrEP after talking with a doctor if any of the above scenarios apply to you.
PrEP can reduce your chances of contracting HIV from intercourse by more than 90% if used appropriately. It is always advised to use condoms along with PrEP as it can help you stay even safer. PrEP can also reduce the chances of acquiring HIV from sharing needles by as much as 70%.
It's a must to take PrEP regularly. If you skip your dose, PrEP will not be as effective. If you don't take it regularly, your body may not have enough medicine to keep HIV at bay.
Other sexually transmitted diseases, like chlamydia and gonorrhea, are not prevented by PrEP. So, in addition to PrEP, use condoms to help you avoid other STDs and provide further HIV protection.
Side effects of being on PrEP
The majority of PrEP's negative effects come during the "start-up" phase, when you initially begin taking the medicine. This is common throughout the first several weeks and is usually manageable.
The following are the most prevalent side effects that patients encounter:
Headaches
Nausea
Vomiting
Dizziness
Appetite loss
Rash
Variations in weight
Discomfort or pain in the abdomen
Tiredness
The majority of these side effects occur as a result of PrEP increasing the levels of liver enzymes in order to combat HIV. This can lead to gastrointestinal problems such as bloating, gas, and constipation.
You can discuss your concerns with your doctor if you experience any of the negative effects of PrEP. Over-the-counter medications are commonly used to treat headaches, nausea, and unpleasant stomach problems.
PrEP is completely risk-free. People who are HIV-negative and have taken PrEP for up to 5 years have shown no substantial health impacts. As mentioned in the previous section there are certain minor side effects which pass with time as the body gets accustomed with the drug.
Also keep in mind that PrEP only protects you against HIV, not other sexually transmitted diseases (STIs) or other infections. When PrEP is used in conjunction with condoms, your chance of contracting additional STIs is reduced.
Which are the approved PrEP drugs?
There are two combinations that have been licensed for use as PrEP.
Emtricitabine and tenofovir disoproxil fumarate (popularly known as Truvada)
Emtricitabine and tenofovir alafenamide (Known as Descovy)
Truvada– It is recommended to be taken every day which will help to maintain required levels of the drug in the body to prevent HIV. It is effective for men and women, cisgender and transgender, straight and gay, when taken on a daily basis. When you know you may be at elevated risk of HIV, such as when going on vacation, you can take daily PrEP for a brief period of time.
Descovy– In 2019, the US Food and Drug Administration approved the use of emtricitabine/tenofovir alafenamide (Descovy) as a daily PrEP for male adults and adolescents. Descovy is currently not approved for usage in those who were born with a feminine gender assignment. This is due to the lack of research on its effectiveness in those who are at risk of contracting HIV through vaginal intercourse.
As we all know it is expensive to get PrEP. Although PrEP is frequently covered by insurance, it's always a good idea to double-check. Inquire with your insurance company if PrEP for HIV prevention is covered under your plan and what your monthly payment would be.
Truvada's manufacturer, Gilead Sciences, has been criticized for raising the price of the drug by 45 percent since it was licensed to prevent HIV infection six years ago.
Critics claim that the rising prices will put the medicine out of reach for many people who require it. Truvada is currently available for over $2,000 for a 30-day supply without insurance.
However, people in need of PrEP are no longer helpless and have a choice now as they can go for generic Truvada because PrEP is no exception to the rule that generic versions of brand-name medications are less expensive. In this case almost 85-90% less.
For a tenth of the price of Gilead's Truvada, Mylan's Ricovir EM generic PrEP is available.
While the FDA authorized generic versions of Truvada long back, generic medication approvals do not imply when a generic version can be introduced to be sold in the market pharmaceutical giants and pioneers of such game lifesaving drugs refuse to let generic companies enter the market that manufacture affordable drugs because they do not want to miss out on the slightest chance to profit.
How do I get PrEP online?
People in desperate need of PrEP often feel deprived because it is inaccessible and unaffordable because Truvada is so expensive. But there's no need to be concerned any longer because FDA-approved generic Truvada is now available at a tenth of the price of Truvada, with identical efficacy and quality. If you need to buy prep online, buyprepmeds.com can offer affordable healthcare right to your door. Tavin-EM, Ricovir-EM, Tenvir-EM, and Tenof-EM are some of the most widely used generic PrEP.